Six Steps To A Successful Crowdfunding Campaign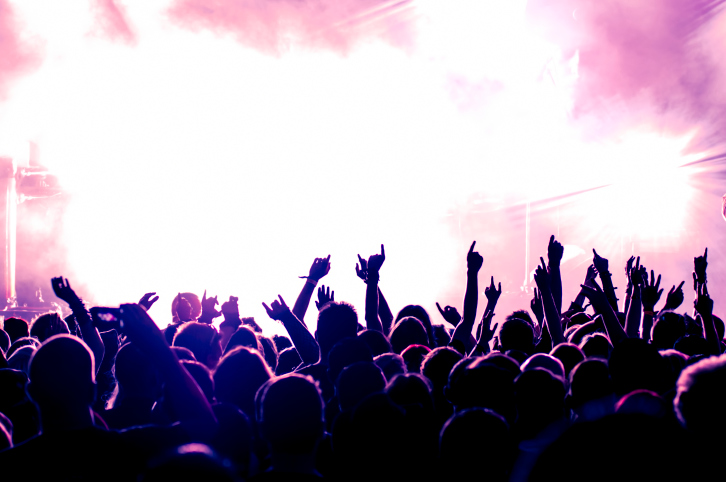 First, a little story about a small tavern in midtown Atlanta.
Our little tavern has been a family-owned business since the turn of the century – a great spot for friends to meet and the backbone of the community. The local Little League team had the name of the tavern on the back of their baseball uniforms. So did the football team. Heck, you could even find it on the bowling league shirts. Times were good.
But the thing about good times is, they come and they go. Nice neighborhoods become not-so-nice neighborhoods. But the family that owned our little tavern stuck it out. Because that's where their roots were and that's what families do. But it was tough, and the tavern needed an economic boost.
Hey, What About a Microbrewery?
Is Your Story Crowd Worthy?
Have a business and a crowd? Want to explore your options for using crowdfunding in Georgia?

Learn more about crowdfunding for your business today.
One day, it began as a discussion around the bar. Hey, what about a microbrewery? Brew up some beer the locals will buy and enjoy. The owner considered it. But how much would it cost? Someone came up with a figure: $50,000. But how to raise that much money? Don't even think about a bank loan! Well, they announced the plan on table cards and posters in the tavern asking people to contribute $5 to the costs to build the brewery. They sold T-shirts for $20. And you could buy a preferred member card for $200 and get 10 per cent off your tavern purchases. And it went on and on like this.
In about four months, our little tavern had raised $50,000. Was it just from the residents alone? No, some of those contributors came from far and wide. Remember all those Little League players? The football players? Well, they had grown up but had never forgotten the name of the little tavern on the backs of their shirts.
Eventually, the microbrewery was built, and today, it stands as the pride and joy of the community.
From this story, we can glean six key pointers to what makes a successful crowdfunding campaign:
You can't crowdfund without a crowd. If you're in business, you already have a crowd, because otherwise you wouldn't have anyone to market to and you wouldn't have a business. Some people have an idea and want to bring that idea into the crowdfunding space. But if they don't have a crowd, they have to build one. Our little tavern spent decades building up its crowd, across several generations. Customer and community loyalty are key accelerants to any crowdfunding campaign hoping to fund a project, cause, organization or idea.
Tell An Authentic Story Using Video.
Great storytellers can raise great amounts of money. A great storyteller is one who is passionate, authentic, and sometimes unpolished. That's OK. There's nothing fake here. This isn't a Super Bowl ad. One of the best ways to tell your story is through video. Business cases in crowdfunding are virtual business cases. A video depicting a business owner describing his passion for his business and why he needs funding for it can have much more impact than a business plan on paper.
Run It Like A Political Campaign
Make it short and make it sweet. Plan on a 60-day campaign. Know who your supporters are. David Axelrod raised millions for President Barack Obama in Obama's first election campaign. Much of that came from $5 donations from college students who believed in the cause. He knew his crowd. Find the right price and the right reward. Build your campaign in layers so people can contribute as much or as little as they want. Their involvement is in many ways more important than their monetary contribution.
Select The Right Platform
Sometimes it's Kickstarter, or perhaps Indegogo is better. Or maybe local platforms like Sterling Funder, Rebirth Financial or SparkMarket (if you live in Atlanta). And sometimes it's something entirely different using your own website. Beer bottles and T-shirts, anyone? But do a careful assessment of which platform suits your campaign. Know why you're using it, and, above all, how to use it.
Prepare, Prepare, Prepare
It takes from three to six months to prepare and execute an effective campaign from start to finish, and there's a lot of selling going on before launch day arrives. Most successful campaigns have 20 to 30 percent of their money already committed. It's not unlike a Wall Street company pre-selling shares of an offering to ensure it gets off to a good start. Creating a buzz on launch day requires behind-the-scenes preparation.
Communicate, Communicate, Communicate
Be clear and honest about what you're asking investors for. Hide nothing. Get a toll-free number and set aside an hour every week to answer questions from anybody about why they should get involved with your campaign. And don't stop communicating once the campaign ends. Investors want and deserve to know what's happening with the funds and the project after it is funded. Investor relations are now customer relations.
A good crowdfunding consultant can help you develop a formal action plan for your business, but these six steps will have you well on the way to developing and running a successful campaign from start to finish.