Equity Crowdfunding Disrupts Venture Capital and Shifts the Balance of Power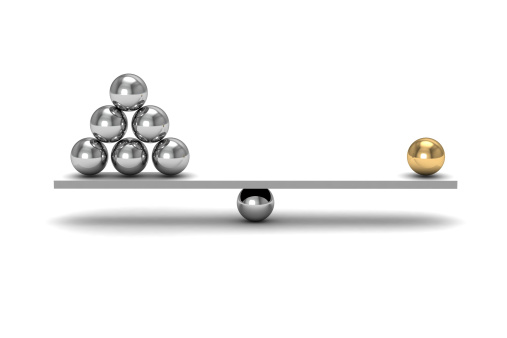 Equity Crowdfunding is certainly making waves in business around the globe. Here are a few examples of success stories from this year alone:
In July, one of Europe's largest venture capital funds invested $6.5 million into a series B round with crowdfunding platform Crowdcube. Another $2 million was offered to the crowd.
In March, following its success on Indiegogo, smart home security device Canary landed a $10 million in a Series A round by Khosla Ventures.
UK-based airline, Odyssey, is aiming to raise almost $9 million from crowdfunding sites in the UK and America to get its fleet of airplanes off the ground. Through UK-based Crowdcube, accredited investors have the opportunity for 5% equity in an airline. In some areas, equity crowdfunding offers the average person an intangible reward with an investment in a potentially successful company.
Even billionaire business magnate Richard Branson joined the crowdfunding exodus. The venture capitalist, who made a multi-million dollar investment in a crowdfunding platform, said he would have used crowdfunding to finance his Virgin Empire had it been available in the 1960s.
Why not?
Breaking the Barriers for a New Industry
For entrepreneurs, small and medium businesses, crowdfunding emerged as an alternate to traditional funding like bank loans, angel investments or venture capital. With fewer barriers to a global network of potential micro-investors, start-ups can now bring innovation to market without having to gain the audience of a wealthy or influential professional. Years ago this wouldn't have been possible.
According to Forbes, "thanks to cloud computing and outsourced coding, among other innovations. A web-based service or app that once might have cost millions to launch can see the light of day for a little over $100,000."
This could explain why the venture capital industry has seen a decline in the past few years.
Challenging Venture Capital
According to the National Venture Capital Association, the venture capital industry is facing some challenges. A recent MoneyTree survey study shows that in 2013, only 543 firms invested $5 million or more compared to 1,050 in 2000 – a drop of almost half. More so, venture capital under management dropped from its peak at $288.9 billion in 2006 to $192.9 billion in 2013.
Crowdfunding Continues to Grow
The crowdfunding industry, however, is flourishing. Research shows worldwide, estimated funds raised by crowdfunding increased from $1.5 billion to $5.1 billion between 2011 and 2013. Globally, the number of platforms nearly doubled from about 283 platforms in 2010 to 536 in 2012.
Having grown more than 1000% in the past five years, crowdfunding provides more than $10 billion in funding for start-ups. It's predicted by the end of this year, the global industry will create more than 270,000 jobs, grow by 92% and add at least $65 billion to the world's economy.
In 2012, studies show equity-based platforms specifically grew at a rate of 114%, mostly in Europe.
Several industry experts predict the size of the securities crowdfunding market will range from $3.98 billion (Nest, Neiss, Stralser & Fleming 2013) to $300 billion over the coming years, depending on regulation adopted by governments.
There was good news in the Venture Capital industry during the first quarter of 2014. The latest MoneyTree survey shows investors injected $9.5 billion into 951 U.S. start-ups during the first three months of 2014. That's a 12% increase from the last quarter and a 57% increase compared to one year earlier.
Maybe the Venture Capital industry is catching on? We are, after all, in this together.
References: