Is The SEC Leading Or Following?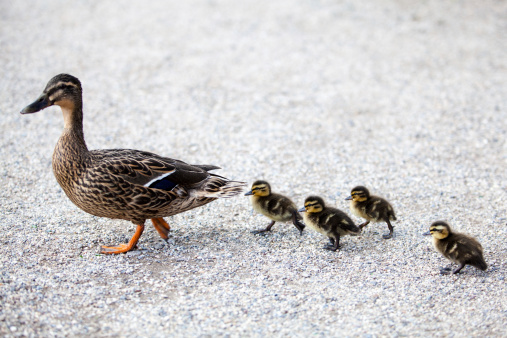 American entrepreneurs are still waiting for the Securities Exchange Commission (SEC) to finalize the federal rules governing crowdfunding. These industrious members of the economy represent 99.7% of national employers and employ more than 54.9 million.
Yet, since President Obama signed the Jumpstart our Business Start-up (JOBS) Act in 2012, the act has done everything – but jumpstart start-ups. Ordinary Americans have been investing in entrepreneurs they believe in, but not under the JOBS Act.
Failing to Support Small Business
When President Obama signed the Act, he said that start-ups and small businesses would have access to a greater pool of potential investors: "For the first time, ordinary Americans will be able to go online and invest in entrepreneurs that they believe in."
Charged with finalizing the act, the SEC has failed to meet its deadline, leaving small business entrepreneurs grappling with dubious legislation.
Critics say the JOBS Act, which was implemented in April 2012, is too restrictive for small firms and proposed the Equity Crowdfunding Improvement Act 2014, an equity crowdfunding increase in raises from $1-million to $5-million, and a $500,000 to $3-million increase for entrepreneurs without providing audited financial statements.
Though the SEC says it is a top priority, the equity crowdfunding provision that will eventually make it available across the U.S., isn't expected to be effective until later this year.
Jumpstarting Intrastate Legislation – Without JOBS
In the mean time, many states are taking matters into their own hands, developing intrastate exemptions.
Kansas and Georgia led the brigade to support entrepreneurs and small business growth and passed their own intrastate crowdfunding legislation under the Crowdfunding and Securities Exemptions (CASE).
Representing 97.7% of businesses and employing almost 1.5 million people, small business are critical to Georgia's economy. Under the Invest Georgia Exemption (IGE), companies can solicit investments from the public on their own websites, through print media, or promote the offering in person. It also allows non-accredited investors to invest up to $10,000 annually in small businesses that create new opportunities and local jobs.
To support small business, Colorado, Idaho, Indiana, Maine, Maryland, Michigan, Tennessee, Washington and Wisconsin have also adopted their own intrastate exemptions. Many others are working through the process.
With inaction at the federal level, it won't be long until each state is benefiting from intrastate legislation that better reflects its specific needs.
---
SOURCES: