When You're Finished Raising Money, Don't Forget to Do This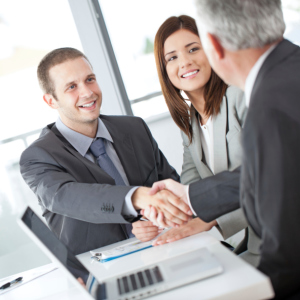 Plenty of small business owners invest months leading up to the launch of an equity crowdfunding campaign. But the work does not end with a successful raise: Maintaining effective ongoing communication with investors, customers and stakeholders long after the campaign has ended can not only prevent legal headaches, but can also become a competitive advantage.
Why Has Post-Raise Follow Up Not Been an Equity Crowdfunding Focus?
In larger companies, financial information is typically distributed to investors by the CFO, who sends out the appropriate documents on a quarterly (10Q) or annual basis (10K). Instead of dialogue, communication in this scenario is one way only, since there are sometimes millions of shareholders.
Smaller businesses may complain that may not have enough staff to delegate tasks such as this in their infancy. But by having a regular, less formal approach to communicating how well your business is doing, or explaining the problems its facing with investors, business owners can strengthen their relationships with all key stakeholders by keeping them updated – albeit informally – on a frequent basis.
'Bad News Don't Get Better With Age'
What happens if your business is making slower progress than you thought or suffers some unforeseen setbacks? In today's age instant communication, it is easier than ever before for investors to find out that profits are down or that one of your top players has quit.
Bad news don't get better with age: Keep stakeholders appraised of both the ups and downs of the business on an ongoing basis. Avoid endless calls with worried or concerned investors by keeping open the lines of communication, either via regularly scheduled email, Skype or conference calls. Better that they hear the news from you than from Facebook or 60 Minutes.
Make Use of the Opportunity Communication Affords
Clear communication with your stakeholders can not only spare you can actually be leveraged to promote further growth of your business. Consider this: On average, the majority of equity campaign fundraising dollars comes from within 60 miles from the business' location.
If you have a business-to-consumer (B2C) model, most investors are also potential customers. Maintain open lines of communication and offer special perks or rewards for investors. This encourages them to become patrons, which can increase your revenues and expand your sphere of influence. If you are not leveraging this opportunity, you are missing out on a key advantage of equity crowdfunding: the participation of investors.
When your equity crowdfunding campaign has successfully closed, make communicating with your stakeholders a top priority. Not only can you avoid legal woes by keeping investors in-the-know, but you can leverage the strengthened relationships to potentially create new customers and accelerate growth.
The keys to solid communication strategies are frequency and transparency: keep it ongoing and honest to build trust and confidence from your investors.