Why Did Home Depot Go To Silicon Valley?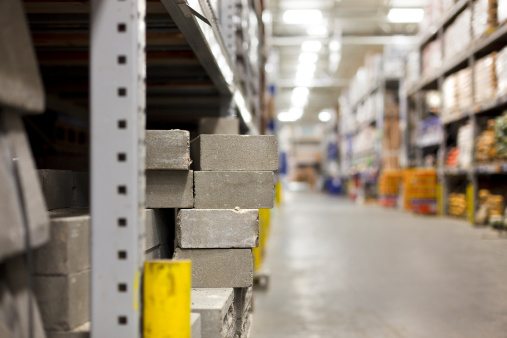 Thanks to shows like Shark Tank, the concept of publicly pairing entrepreneurs to investors is now a mainstream concept, piquing the interest of many Americans.
At one time, pitching a new business idea to a group of investors was an alternate option to traditional funding that made raising capital possible for the average entrepreneur. Today, thanks to the democratic nature of the Internet, there are more options and fewer barriers than ever before.

And, with start-up matchmaking firms now appearing on the scene to help investors and entrepreneurs navigate the market, amazing new initiatives are being realized.
The Case of Home Depot
A couple of years ago, a 17-year-old California girl built a DIY app for Atlanta-based Home Depot for a competition in Silicon Valley. She won the top prize, and an offer to work for Facebook.
A leader in home improvement retail, Home Depot wanted to make some renovations of its own by implementing technologies and tools to keep it at the forefront of its industry.
The young developer entered her app at the challenge hosted by Home Depot, with the goal of leveraging the innovation of young start-ups, and bringing it to market.
Finding the Perfect Match
Bringing start-ups and entrepreneurial visionaries together with established organizations, matchmaking events like this one establish potential powerhouse business relationships.
For a start-up, a quality investor with the expertise and resources to launch business is invaluable. And, as the investor, the knowledge that comes from an innovative new start-up or inventor is worth its weight in gold.
Strategically Innovative
One of the greatest challenges organizations face today is leveraging technology and operating beyond their existing model, so closely coupled with the traditions of the business.
Forward-thinking companies are investing heavily in data-based research, and often do their technology shopping in Silicon Valley. Entrepreneur matchmaking firms help these organizations by bringing them innovative solutions. These investors have the opportunity to profit from the start-up's success as it grows into a profitable business.
How It Works
A large company or brand hires a start-up matchmaking firm.
The firm identifies the brand's strategic opportunities.
The firm leverages connections among the brightest start-ups to bring innovation to the target market.
The big brand hosts a start-up challenge with multiple entrepreneurs and form partnerships.
Matchmaking Crowds?
In July, a matchmaking firm merged with the crowdfunding platform it used to sell equity to international accredited investors using its own site.
The company plans to integrate the crowdfunding platform and the matchup community for start-ups and businesses.
Innovation is a critical component of your competitive advantage. And as far as linking start-ups to capital goes, this is easily one of the most innovate methods I have ever seen! Matchmaking firms give start-ups the opportunity to access alternate financing and big brands access to the innovation of young companies.
---
SOURCES: